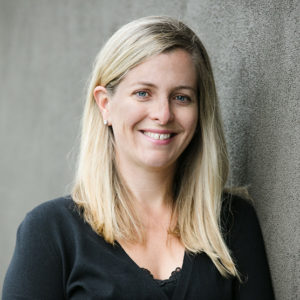 Guru is a collaborative crew of experienced big ad agency expats, impact, purpose and brand strategists, design and systems thinkers, connection-creators, artists, writers and designers with an insatiable appetite for constant learning, growth and innovation.
"Who's Who in the Guru Crew?" is a series that introduces you to the beautiful humans who comprise the "Guru Crew," as we call ourselves.
We're continuing this series with our Director of Finance and Operations Jennifer Meyer. In addition to being a truly kind, compassionate, thoughtful and caring human, Jennifer is the glue that holds the Guru operation together. In her role, Jennifer is able to initiate and facilitate support and resources for every member of the Guru Crew that ensure that our remote culture functions productively and above expectations. In her role with our clients, Jennifer's professionalism ensures that she is always prioritizing everyone's best interests and making sound, ethical decisions that allow both our crew and our clients to function at our best.
CALLING
Guru: How did you find yourself in the field of marketing/advertising/communications/design?
Jennifer: A newspaper ad! It was that long ago. I was working at a large company in the accounting department and was quite bored. I love accounting, but it can be dry. It was amazing to find a job that I could work in the accounting field but in a fun, exciting environment with incredibly smart, creative co-workers.
Guru: What drew you to your role at Guru?
Jennifer: I have worked for a large and several small non-profits over my career. I have always found my work in accounting and finance to be incredibly meaningful, specifically when it was working towards a mission. The fact that Guru is a for-profit company with a socially conscious way of doing business was the biggest draw. I also was super excited to work with team members from a prior agency that I had a great deal of love and respect for.
Guru: What inspires you most about the work that we do?
Jennifer: Our clients are doing important, cause driven work in this world. Many times they are for profit companies that have chosen to dedicate their business (and profits) to the greater good. It inspires me and gives me a great deal of hope that socially conscious leaders (our clients) are leading the way to a more sustainable economic landscape.
EXTRACURRICULARS
Guru: It's Saturday morning. Where will we find you?
Jennifer: Coffee. Always coffee, first things first! Wrangling my two boys and catching up on my favorite local, weekly newspaper, Seven Days. Still attached to reading the actual paper!
Guru: What fills your human tank with inspiration?
Jennifer: Spending time outside in the mountains or on water with my husband and boys. Experiencing the activities through their young eyes has added a whole new dimension to my life. They are so excited about everything: "Look, it's a rock! Look it's a chairlift! A FISH!!!!!" Their unique observations and constant commentary keeps me laughing and happy well beyond the end of the day.
Guru: What is your go-to activity when you are tired or stressed?  
Jennifer: Yoga and feeling grounded with my practice of more than 15 years now. Lately, also Spin Class! Another Guru Crew member introduced me to a great Spin Studio and I'm hooked. The music, positive energy and super welcoming community has been an amazing outlet.
PATH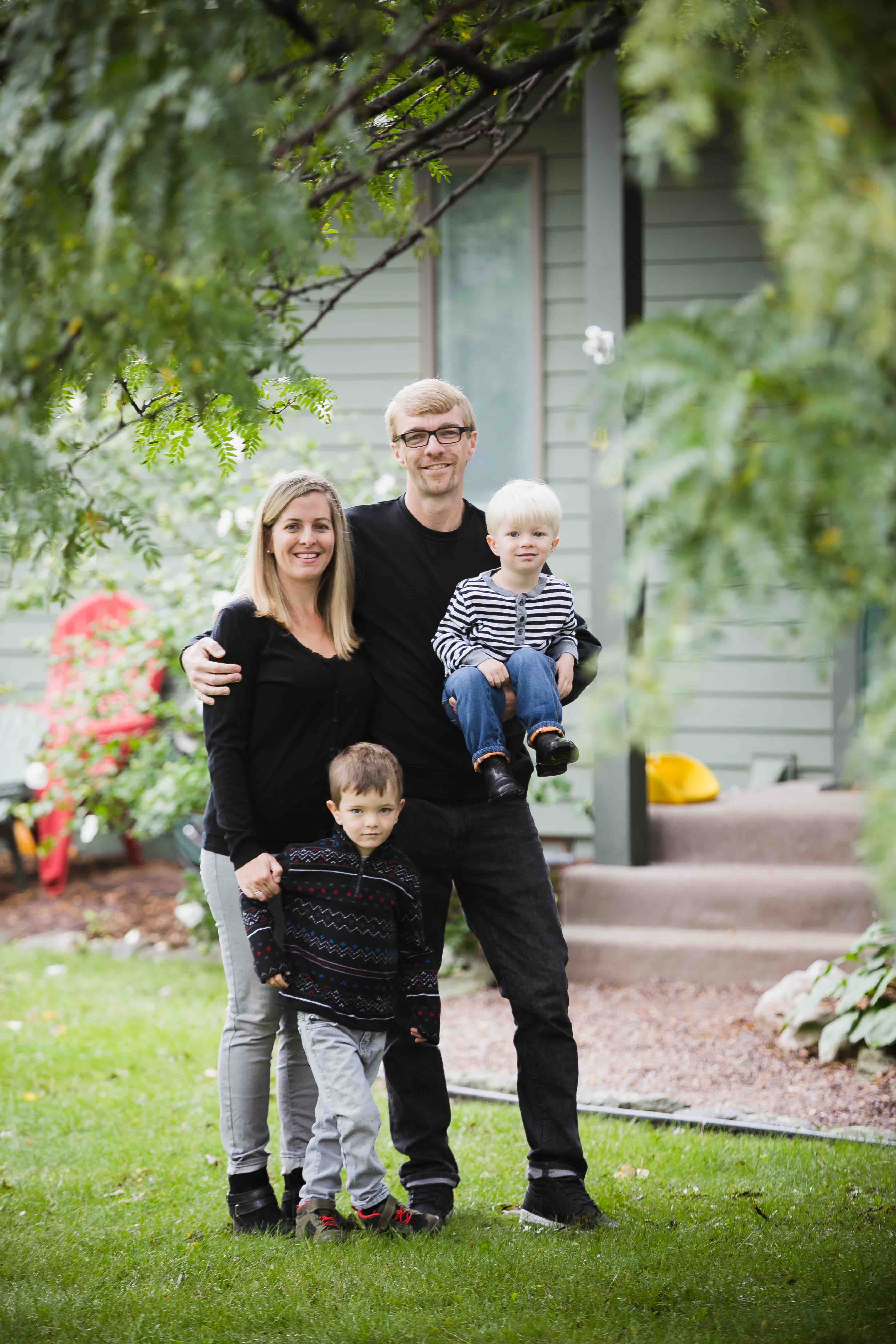 Guru: Life is full of detours. What is one detour that changed the trajectory of your life?
Jennifer: After college, my plan was to move to California with a friend from high school. My parents had moved from my hometown and I was searching for my own path in life. About two months before graduating, I met an amazing individual who asked me to go on a 6-week cross country road trip that summer. I said yes and it changed my life forever. That trip opened my eyes to the vast, majestic American West and I was hooked. I would later move to Utah to complete my MBA program at the University of Utah and live there for 8 years. I also ended up married to my road trip partner. That first road trip was epic and was the first of many! We have traveled all over this beautiful country, and I have such a deep appreciation for the landscape of our nation. I look forward to sharing this love of the west with my boys!
Guru: What is one stop along the path (planned or unplanned) or one decision you made that helped shape the person you are today?
Jennifer: When I was pregnant with my first child, I was working full-time for a large non-profit in Utah.  I was at a job I really loved, working for an amazing organization doing really important work raising money for children's hospitals in the U.S. and Canada. I worked so hard during two years of MBA school, working at a Big 4 accounting firm and studying, and then going through the rigorous testing for the CPA exam. This was the job that all of that hard work led up to. Now I was preparing for maternity leave and I honestly could have never predicted what happened after my son was born. I had always been incredibly driven and defined by my career goals and achievements. Priorities shifted and my perspective was flipped upside down. I felt like a different person and the things that mattered before were not so important anymore. I did return to my job after maternity leave, but when my son turned 6 months old, I decided it was not sustainable. I took some time and enjoyed (sometimes just survived) the precious first year of his life. When he turned a year, I found contract work. It was amazing!  Now my boys are older and I feel like I'm back on track with my career and being fulfilled professionally. I feel so fortunate to have been able to take the time off with both of my children when they were little. I value different things in a workplace now. My career will always be more of a balancing act than a one way street. My own personal experience has made me a better mother, partner, and leader.
Guru: Describe an experience where you felt most free, alive, inspired and full of purpose?
Jennifer: When I found out that I passed the final section of the CPA exam, it was a sense of freedom second to none. Studying, testing, and surviving the CPA exams (there are 4 sections) was one of the hardest things I have ever done in my life. I decided to do them in a six-month timeline, which was super intensive, but I was determined. When I found out I passed the last exam it was a relief and sense of accomplishment that was unbelievable. I not only passed all of the exams in six months, I also passed each one on the first try. I honestly never thought that was possible and I surpassed ALL of my own expectations. I was ready to take on the world after that accomplishment!
CURRENTLY LOVING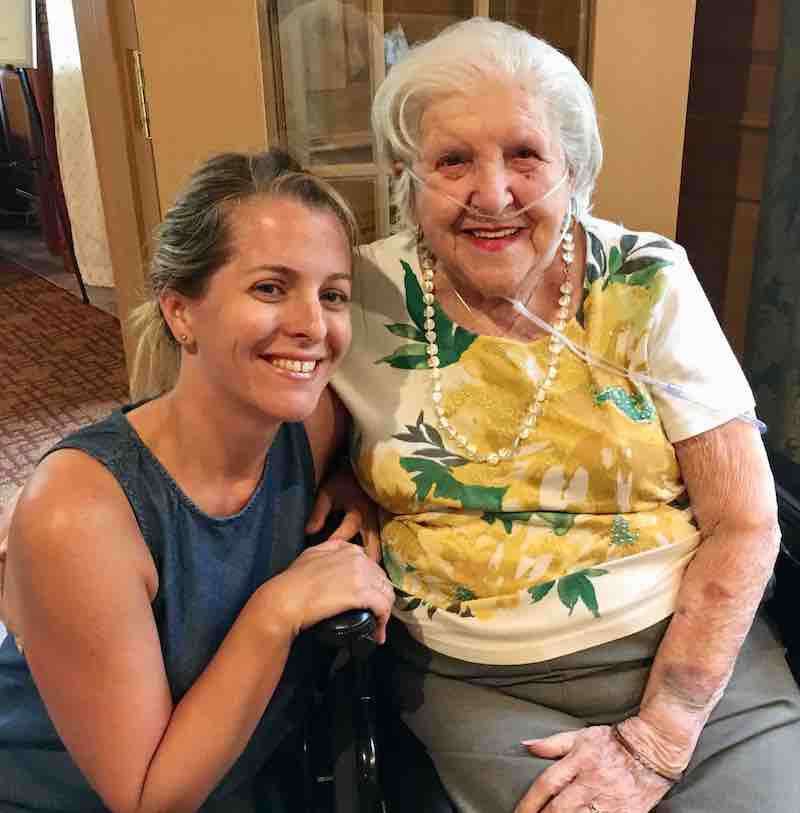 Guru: What is the one book that you will never take off your shelf? Why?
Jennifer: Outlander Series. I know, I know. Time traveler, historical fiction, family saga AND romance novel all rolled into one.  I read all of the books many years ago (WAY before the TV show came out, not a fan) and I still revisit from time to time.
Guru: What is your top movie or show recommendation?
Jennifer: I LOVE BBC shows.  My favorite one of all time is MI5. I also love Call the Midwives on PBS. And, of course, the Office. That is my comfort show, always a guaranteed laugh. I think I must have watched all nine seasons in its entirety at least three times over the years.
Guru: Who is the person or influencer you would follow to the ends of the earth? Why?
Jennifer: My Nana. I am so fortunate to still have my 94 year old Nana in my life. She has been such a mainstay in my world my entire life. Here is a picture of us two weeks ago during a visit. At 94, she is still looking beautiful, getting dressed up everyday and so interested in my life. I have a great deal of female longevity in my family, my two great grandmothers lived to 99 years old and I have a great aunt who is 101 years old!
Impressive! Thank you, Jennifer!
We hope you've enjoyed getting to know a member of our Crew a little better (we certainly did!). Stay tuned for the next guru featured in the series.